Are you searching for professional mold remediation services in the Greater Indianapolis area? Look no further. Our certified staff of restoration experts specializes in restoring homes after water damage, fire and smoke damage, mold growth, and more.
Our crew members are experts in this field and work quickly to resolve your mold issue. We use state-of-the-art techniques to guarantee all mold is removed from your home.
Our Professional Mold Remediation Services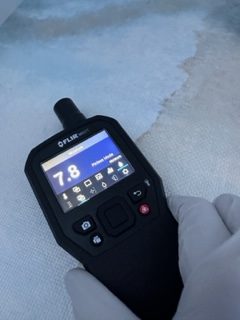 If mold has developed in your home or business, it is critical to take immediate action. Mold could lead to serious health complications like asthma, respiratory issues, and skin irritation that could otherwise develop.
If your property requires a mold assessment, it's essential to contact our professional services which understand the science of mold and know how to remediate it safely.
We follow a comprehensive protocol that includes identifying areas that need remediation, providing proper personal protection equipment, and documenting the work performed.
With the right expertise and equipment, mold growth can be quickly eliminated to restore your air quality to normal. That means no more costly repairs, no more sanitizer purchases, and no more recurring mold problems – just a healthier environment in the process!
Residential Mold Remediation Indianapolis
If your home has recently flooded or you simply have a water leak in your basement, our professional mold remediation services are necessary. Mold can lead to serious health problems and extensive structural damage to your house.
Our professional mold removal process also includes air purifying your home, eliminating dust and spores, etc. We utilize negative air machines with high efficiency particulate air (HEPA) filters to guarantee no mold spores, dust particles or other airborne pollutants remain in the air.
Once the water problem has been remedied, mold will begin to disappear from your home. This process typically takes one to five days.
It is always best to hire our professionals for mold remediation, as we will do it safely and effectively. Doing this prevents future outbreaks of the mold.
Commercial Mold Remediation Indianapolis
If you are a business owner and your building has become infested with mold, you must act quickly. Not only could this affect the health of employees and customers, but it could even cause property damage.
For effective mold remediation, you need a highly experienced team like ours with advanced certifications and training. Furthermore, we use specialized PPE to safeguard our team members and eliminate any potential risks for building occupants.
Once the mold has been eradicated, it is essential to address the source of excess moisture that caused the issue. Our technicians create an effective drying plan that will safely reduce this moisture back to desired levels.
Mold can have a number of detrimental health effects when present, such as respiratory illness, sinus issues, allergies, and lung infections. It's especially problematic in public or commercial buildings with many occupants.
Water Damage Restoration Indianapolis
31 E Georgia St, Indianapolis, IN 46204
(317) 793-3670