Water damage is one of the most stressful emergencies you could encounter. Bursting pipes, flooding basements and seasonal weather like flash floods can leave you with serious water damage issues that require immediate attention from trained professionals like us.
Our technicians are available 24 hours a day, seven days a week to assist you. We specialize in offering comprehensive water damage cleanup services to residential and commercial clients.
Our Professional Water Removal Services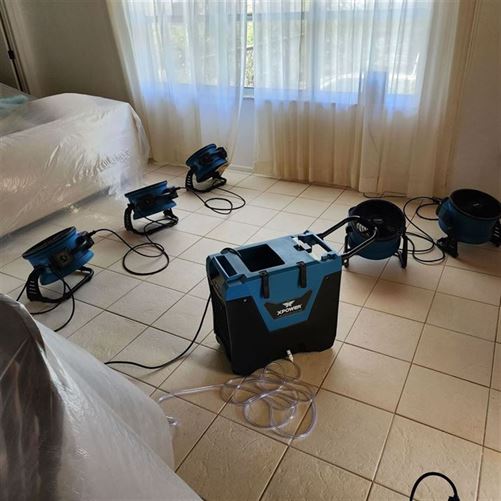 Our team stands alone when it comes to innovation and efficiency in water damage restoration. We can handle all your emergency water removal, sewage cleanup, and mold removal needs under one roof!
Our team has decades of combined experience in the fire damage, water damage, and mold removal industry. We take great pride in being known as Indianapolis' go-to water extraction company!
We utilize only top-of-the-line technology for comprehensive disaster mitigation and restoration solutions.
Our team is renowned for its innovation, efficiency, and customer service. We understand you face a unique set of challenges when it comes to managing your home or business affairs. Our team is constantly on the lookout for ways to enhance customer experience and assist you during times of need.
Residential Water Removal Indianapolis
No matter the size or scope of a water intrusion or flooding event, our team of water damage restoration specialists can help you recover. We work with homeowners throughout the Greater Indianapolis area by offering emergency extraction services, mold remediation services, and debris removal.
Water removal is often the initial step in any water damage restoration process on a property. This involves inspecting the quality of the water, containing it to prevent further spread, and extracting it with professional-grade extraction equipment.
Once the water has been extracted, a drying and dehumidification procedure is carried out to eliminate any remaining moisture from the property. This step is essential in guaranteeing that the area can be restored and kept dry in the future.
Drying and dehumidification usually take a day or two, with readings taken to confirm the home is dry. Doing this helps prevent further damage caused by mold growth, mildew, and bacterial growth.
Commercial Water Removal Indianapolis
When water damages your business, you need an experienced company like ours to get the job done quickly and effectively. Doing so can save you money in the long run and have you back up and running faster.
We specialize in eliminating standing water, drying your building, and restoring your property to its pre-loss condition. Drying is essential for avoiding mold growth and other potential issues that could arise later.
Our team of highly trained commercial water damage specialists can handle a range of scenarios, such as plumbing leaks, flooding, and sewage backups. No matter the source, we will help restore your property back to its original condition and get you up and running quickly.
Our restoration technicians can safely remove damaged drywall, carpet and pad, insulation, cabinets, baseboards, and other building materials. We then begin the drying process by using dehumidifiers and fans to extract as much moisture from affected areas of your residence or business.
Water Damage Restoration Indianapolis
31 E Georgia St, Indianapolis, IN 46204
(317) 793-3670