If your home has recently experienced a fire, it is imperative that you seek our professional smoke damage restoration services as soon as possible. Smoke and soot can leave behind lingering smells as well as stains on personal items and surfaces.
We provide exceptional service to Indianapolis homeowners after a fire disaster. Contact us today for a free estimate and to get started on your restoration project!
Our Professional Smoke Damage Restoration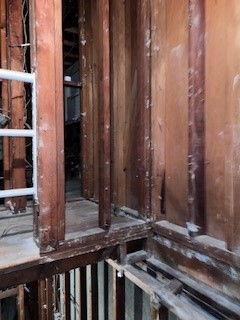 Fire can wreak havoc on your home or commercial building and possessions in just minutes, leaving behind smoke damage as well as lingering water damage that will continue to cause issues long after the fire has been extinguished.
Smoke damage is difficult to remediate and requires special tools and chemicals. That is why it's best to hire our specialized restoration team for all of your remediation requirements!
The initial step in the cleanup process is to assess the extent of smoke damage. This allows our team to create an organized strategy for remediation, working diligently to restore both your home and personal possessions completely.
Residential Smoke Damage Restoration Indianapolis
Smoke damage is a common occurrence after any type of fire, and we're here to help you through this trying time. Our team of professionals will remove soot from all areas of your home and deodorize it so you can breathe easier.
Smoke can contain hazardous toxins that pose serious health hazards, so it's essential to get it addressed promptly. A professional smoke restoration service will guarantee your family and pets are back to safety as soon as possible.
Our smoke restoration services are available to homeowners and business owners throughout Indianapolis and its surrounding areas. We can restore your property back to its original state after a devastating fire.
Our smoke damage restoration services encompass cleaning, restoring, and deodorizing your residential property. In addition, we offer structural repairs and renovations to restore your home back to normal.
Commercial Smoke Damage Restoration Indianapolis
Smoke can be just as destructive to your commercial business as fire. Unlike water damage, which is limited to low-lying areas, smoke travels throughout the building and ascends to higher levels where it may linger for weeks or months.
Fortunately, there are ways to prevent smoke and soot damage in your business after a fire has occurred. However, if the building does sustain smoke damage, it's essential that you call in our professional restoration team as soon as possible.
Our Indianapolis smoke damage restoration professionals can help restore your building to a pre-fire condition or even better! After we assess the situation and create a comprehensive plan for repair and restoration, our professionals will get to work.
Water Damage Restoration Indianapolis
31 E Georgia St, Indianapolis, IN 46204
(317) 793-3670